Picking up some of the local specialties at each of your stops is a great way to make your journey across Cebu more memorable. As a custom, many Filipinos always make sure to bring back something for their friends and family who couldn't join them on vacation, in the form of a gift or pasalubong.
Cebu's extensive agricultural terrain and varied marine habitats provide for many of the island's inhabitants and allow them to make a living. The following pasalubongs can be found all over the island of Cebu and are a great way to show your friends and family the unique culture, food, and creativity of the locals.
Here is the list of centers where you can buy pasalubong in Cebu!
6 Pasalubong Centers in Cebu to Visit Before Flying Out
Shamrock Pasalubong Center
It is a well-known fact that the vast majority of food-related presents may be purchased from supermarkets. If you're searching for wholesale Cebuano food goods, however, it's best to go straight to the source, where you'll find the best selection, the newest packaging, and the most competitive prices.
Image from TripAdvisor
This pasalubong store is where many of the city's most mouthwatering treats can be found, including tap, dried mangoes, rosquillos, fruit chips, and a great deal more besides.
Shamrock is located at the Honoria Paras Bldg., Fuente Osmea Circle, Cebu; La Fortuna is located at 26 Borromeo Street, Cebu City; and Masterline is located at Unit 6 Saint Patrick Square, Aboitiz Street, Cebu City.
Islands Pasalubong
Islands Pasalubong has a wide selection of local delicacies like puto, biko, fresh lumpia, and ensaymada in their Pinoy Deli area, in addition to dried mangoes, chicharon, and otap. Their main shop is on Magallanes Street, right next to the Sto. Nio Church. There are five other locations available.
Image from Supreme Life
Locations: 1) Salinas Drive, Lahug across Golden Cowrie; 2) Molave St. across Ayala Center Cebu; 3) Raintree Mall at Gen. Maxilom Ave.; 4) Marina Mall in Pusok, Lapu-lapu; 5) Punta Engaño in Lapu-Lapu.
Bahandi Souvenir and Gift
If you're looking for a souvenir store that genuinely captures the spirit of the Philippines, go no farther than Bahandi Souvenir & Gifts. Its store is inspired by native Nipa huts and traditional items and products that are ideal for pasalubong or if you're wanting to explore the country's treasures. It's your one-stop Filipino store.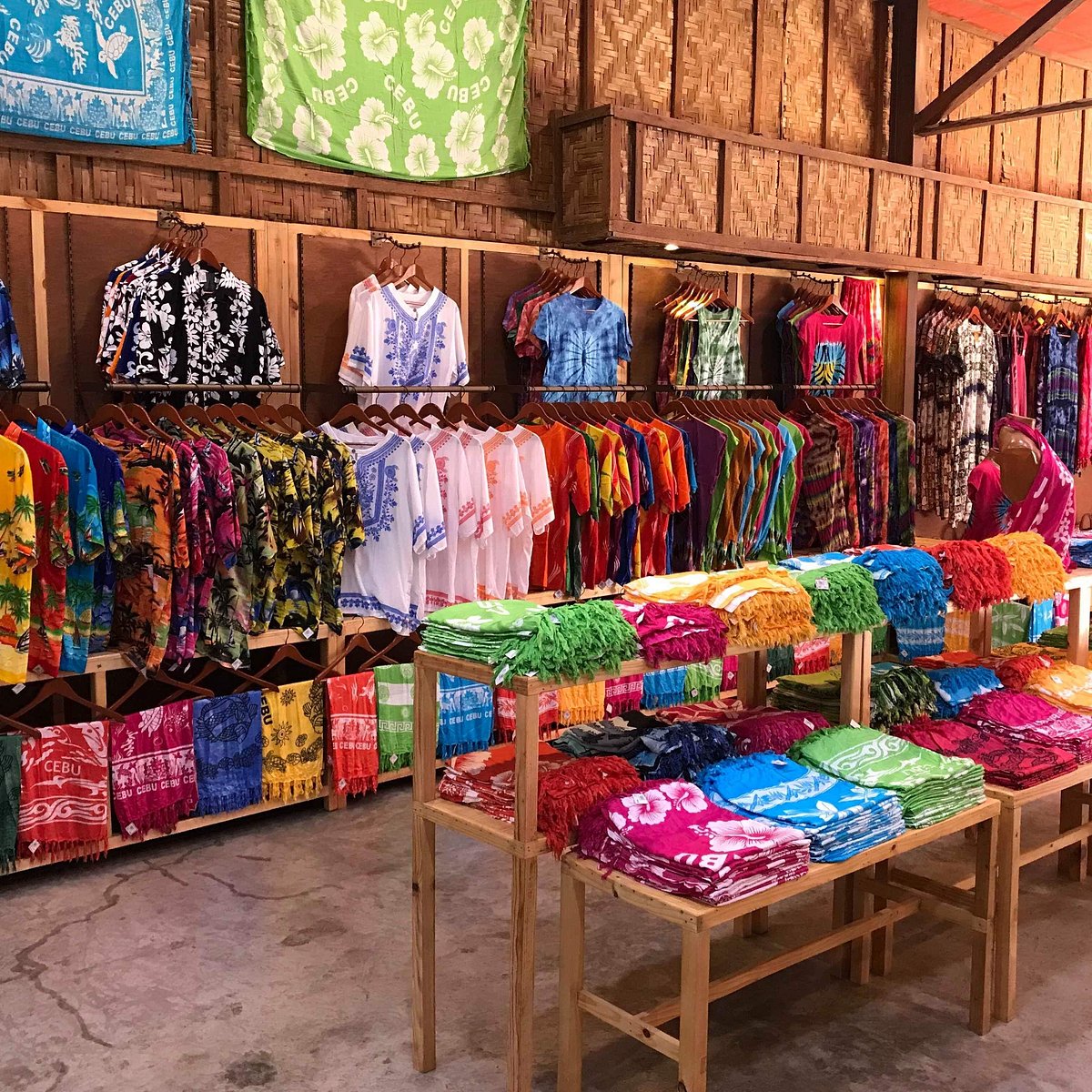 Image from TripAdvisor
Bahandi Souvenir & Gifts is located at A. Soriano Jr Avenue APM Centrale, Cebu City.
Craft Story Cebu
If you're in search of unique, locally made gifts for yourself or your loved ones at reasonable prices, go no farther than Craft Story, Cebu's most visually pleasing craft store! It shouldn't come as a surprise that everyone considers it to be the best place to shop for works of art created by local artisans.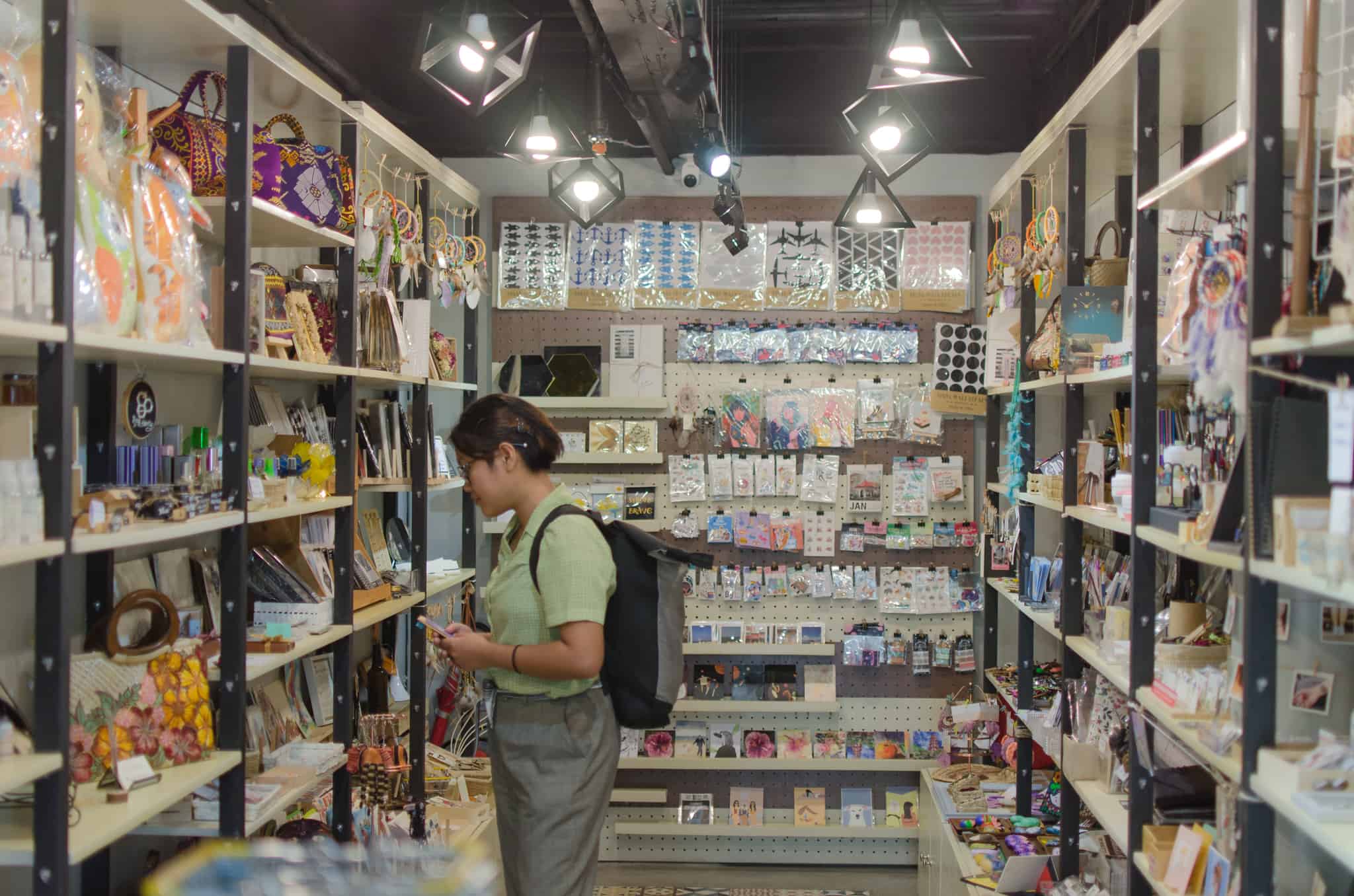 Image from Sugbo
Craft Story Cebu is located at Crossroads Mall, the top arts and culture hub in Cebu City.
Titay's
Another well-known brand of Cebu souvenirs is Titay's. The original creator of rosquillos, this 112-year-old firm has become well-known for its high-quality baked goods. They have expanded their offerings to include breads and pastries such as torta, peñato, ensaymada, and more. The daily output averages up to over 360,000 rosquillos!
Image from Kalami Cebu
Titay's is located at Danao Rd., Liloan City, Cebu
ANTHILL Fabric Gallery
Filipino pride! Let's go on over to ANTHILL Fabric Gallery, which is a forerunner in the field of modern weave-wearing and a leader in the field of sustainable fashion in the Philippines. Their primary mission is to broaden and strengthen the cultural imprints of the Philippines, particularly via the hand-making of textiles, and they are also the leaders in a program to eliminate waste completely.
Image from ANTHILL Fabric Gallery
ANTHILL Fabric Gallery is located at Pedro Calomarde St., Cor. Acacia St., Gorordo Avenue, Cebu City.
5 Best Pasalubong to Buy When in Cebu
Here are some of the greatest pasalubong that Cebu has to offer, apart from the standard T-shirt, fridge magnet, and keychain.
Masareal
Delicately powdered peanuts and sugar syrup are the primary ingredients in the sweet treat known as "masareal," which is traditionally packaged in paper and secured with string. Didang's Masareal in Mandaue City, Cebu, is a famous place to get masareal, which is a city's specialty.
Image from Sugbo
Didang's Masareal is located at Labongon Road, Labongon, Mandaue City, Cebu.
Dried Mangoes
Image from Pinoy Store
This item is always at the very top of the list of pasalubongs (bring-home presents) that visitors to the Queen City of the South may purchase. This delicacy may be found all across the Philippines, but the dried mangoes that come from Cebu are what make the city renowned around the globe. Due to how popular the product is, its makers have made a wide range of dried mango snacks, such as dried ripe mango, dried green mango, dried mangos covered in chocolate, spicy peanuts with dried mango pieces, and tamarind mango candy.
Rosquillos
Image from Magic Melt
These biscuits have the appearance of round donuts with scalloped edges, which is where they get their name, rosquillos, which derives from the Spanish word for ringlet, rosca. The recipe is a well-kept family secret that has been handed down through four generations of the Frasco family of Liloan. The flavor of rosquillos is as robust as its long and illustrious history. It is reported that in 1907, President Sergio Osmena Sr. gave the name to the delicacy, which at the time did not have a name.
Danggit
Cebuanos enjoy it for breakfast with sinangag, which is simply garlic-fried rice and eggs cooked sunny side up. Danggit is a kind of salted and dried rabbitfish that has been cut open and prepared to perfection with salt. It may take some time before you get used to the scent of fish. But when it's been cooked, the scent is a delightful bonus to enjoy. You'll need to purchase the vacuum-sealed varieties if you want to carry some on the aircraft back home. If this is not the case, be prepared to wrap your danggit in multiple layers of newspaper and cartons.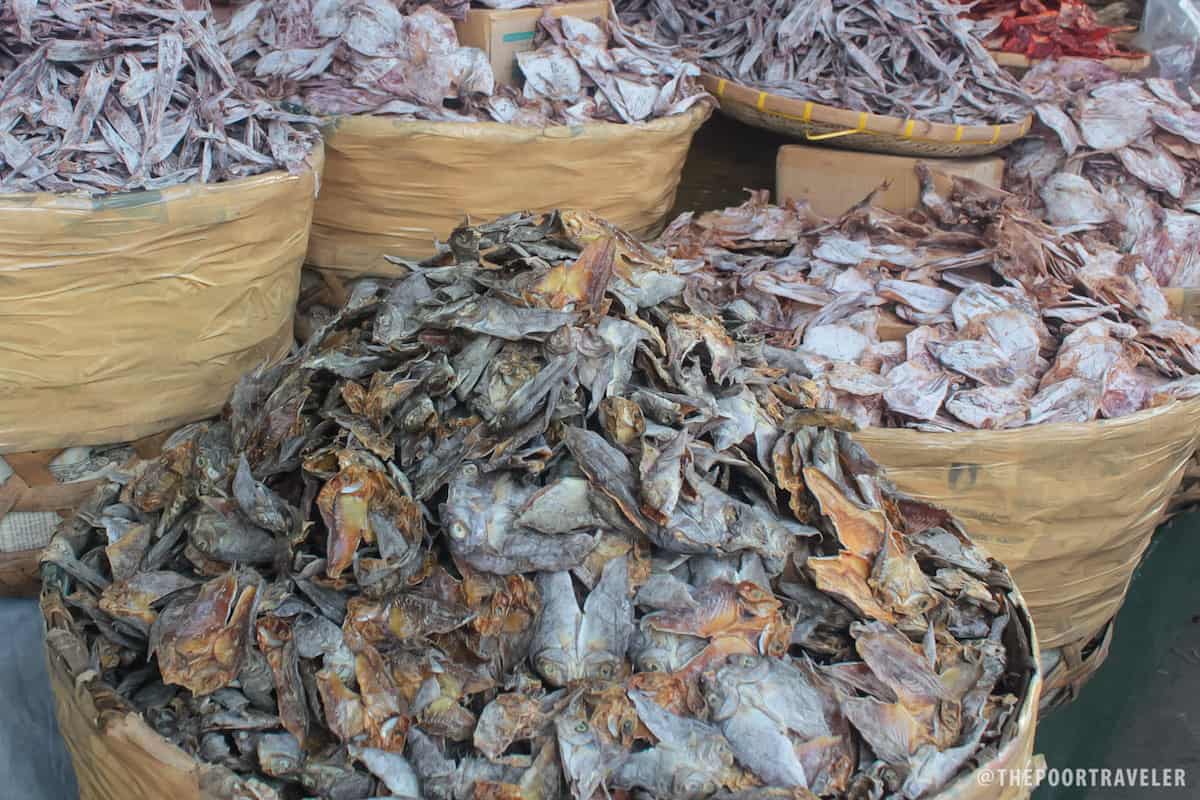 Image from The Poor Traveler
Taboan is the location you should go to if you are interested in purchasing large quantities of dried fish.
Ampao
In Carcar, Cebu, Philippines, "AMPAO" or "AMPAW" is widely regarded as the best sweet delicacy, pasalubong.
Image from Market Manila
Ampao, often spelled ampaw, is a white, rectangular (occasionally square) snack food composed of sweet, crunchy, dry rice and some peanuts. The sweet and rice fusion taste in your mouth while enjoying your adventure trip or watching your favorite movies on your own sofa. Ampao may be purchased and located at any supermarket, facility that sells pasalubong, or terminal station in the country. You should pick up a pack of Ampao if you see one on the shelf, since it is well worth the money.
One of the best ways to remember your trip around Cebu is to pick up some of the regional delicacies along the route. To show appreciation for their loved ones who couldn't go with them, many Filipinos traditionally bring back gifts known as "pasalubong" for those left behind.
The expansive agricultural landscape and diverse marine environments of Cebu enable a large number of the island's residents to earn a living and provide for their basic needs. You can find the following pasalubongs across the island of Cebu, and they're perfect for showcasing the local cuisine, art, and culture to your friends and family back home.