Page 1 of 365—A mandatory mainstream quote many people would say in order to count the days at the beginning of the year as if it were a book. At first, it is actually possible to count the "pages" of the "book", however, continuing and committing to record the following days is a tough job, just like new year's resolutions. Most of us make resolutions at the beginning of the new year. These resolutions are meaningful and keep us a little motivated in a while. The easy part is the listing of new habits and resolutions, and the part where we are all enthusiastic about the idea of "New Year, New Me". But, take note that, resolutions are promises you make to yourself (that are uniquely for this occasion, only), otherwise, it is hurtful to realize that you broke a promise to yourself. And with that, never break your resolutions. Yup, that's right. Never.
Just a quick background before you flush the bad luck away, New Year's resolutions are first recorded 4,000 years ago during ancient Babylonia and were also the first people to celebrate the New Year. It was during the Akitu or the 12-day festival during that time which is the start of plating season in March. This marks the start of planting corps, crowing their king, making promises to pay their debts, and most importantly the returning of borrowed equipment/tool in farming.
Today, the modern-day New Year (which is the traditional one we have today) began in ancient Rome in 45 B.C. after Emperor Julius Caesar introduced a new calendar and declared January 1 as the beginning of the year. Romans originally began the new year during March (like the Babylonians), however, moved it to January in order to honor the roman god named Janus. Janus is a two-faced god who looks backward for reflection and resolution and looks forward to another year and new beginnings. At the new year, the Romans would offer sacrifices to Janus and make promises of good behavior for the year ahead.
In general, most people find it difficult to keep their new year's resolutions, but it doesn't need to be that way. The key is starting with a small but somehow making it a real commitment. So what will make your resolutions successful? By changing your mindset, not just the date of the year. The trick is to make it easy for yourself to succeed and stay motivated when things get tough.
To help you get on track with your New Year's resolutions, we have compiled a list of 10 common New Year's resolutions people make.
10 Common New Year Resolutions
Getting Organized

Image from Entrepreneur
To be honest, 2022 messed us up, and anywhere you go, everything is all over the place—chaotic and scattered. So getting organized is always on the list. Just to tell you, organized people are not born organized, instead, they have to cultivate healthy habits, which then help them to stay organized. Is that good news? You can learn to be organized. Organizing not just apply to physical things like your room, but also, applies to mental health (Yes, your thoughts and emotions matter). You can gradually start by reorganizing the clothes that have been piling up on that special corner, decluttering that messy desk, jotting down things, planning, doing your daily journal, getting out of bed to start your plans, and ditching the unnecessary habits you have. It may be hard (Especially at the start), however, it will all be worth it. As long as you are willing to do it, help yourself, and practice habits.
Eating Healthy

Image from Healthline
With all the countless gatherings and parties we had last month, the calorie intake and variety of food we ate surely give our health overwhelming toxins. And of course, everybody needs a little detox from all of that. To pooh-pooh away the toxicity, you can start little by little in your desired healthy diet. Eat plenty of fruits and vegetables. May it be a fruit-based drink or a DIY chunky veggie salad, it'll work. Also, do not skip breakfast or any meal. It is important to start with small and realistic goals in the diet. Eventually, you'll gain self-esteem and confidence and then you can stick to it.
Save More Money

Image from FinanceBuzz
Again, last month and over the past weeks, we have spent a lot. In saving money, it is important to track your budget by listing down your priorities, needs, and wants. Also, be mindful of spending especially if it is not worth it. Sure, you can give yourself a reward, but also think twice before spending your hard-earned money most importantly if you do not need it on a daily basis.
Exercise More

Image from Yoga Basics
Exercising and physical activities take a lot of confidence and self-esteem just like in dieting. It may be tiring, but exercise is essential for us. In maintaining your physical activities, you might want to aim for small targets first. Ensure your goals and write them down. You may also want to remind yourself every day of your goal. If you get to start now with your fitness activity, you can build a routine and that routine.
Travel more

Image from Inc. Magazine
It is important to step out of your comfort zone and start that trip you have been planning for. I know that the past two years have been hard due to restrictions, and now this is the sign of bringing your dream vacation to reality since there are lighter restrictions. You'll be outside of your usual routine and more likely to discover the secret places that make an adventure so memorable when you set out to explore new places.
Quit Smoking/Gambling
If you want to experience further New Year's with your loved ones, you might want to quit these unhealthy habits. Also, this ones for the people who are greatly affected by your vices, especially the people around you. Any addiction can be prevented. However, you need to change your mindset. Better to stop it moderately as your body will react differently and withdrawal might happen.
Learn a New Skill or Hobby
This new year may be the time to start that TOTGA passion or hobby you have wanted to try. It is okay to explore yourself and the things around you, it is totally fine. Every hobby or talent can be learned.
Lose Weight
It is not too late to lose weight. One of the important notes in losing weight is to monitor all the calorie intake in your body and start a diet plan. There are plenty of free diet guide apps in the Play Store and App Store that you can try. You might also want to avoid or if possible, stop eating junk and sweets.
Improve Job Performance
After a short vacation, it is time again to go back to work. It is important to always try to be productive and minimize the unnecessary distraction around you while working. Organizing your workspace will help you work more effectively. Try to get better every day. Respect your coworkers and treat everyone with kindness.
Spend More Time with Loved Ones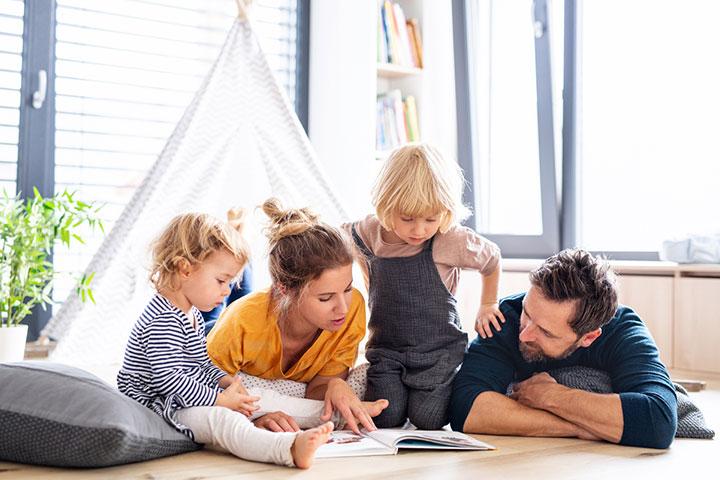 Image from MomJunction
Since we have busier life and we do not get any younger, it is always important to take a break and spend time with your loved ones. Give yourself a reward by hanging out with your family. Cherish your time with your parents (They are getting older too).
Although it's common to make New Year's resolutions, the majority of us don't actually keep them. We want to change our life completely, but we are confused about how to proceed. We worry that if we try the new things we want to do, we won't succeed and will instead experience self-doubt and frustration. The good news is that it may be easier than you think to carry out your resolutions each year if you make a commitment to doing so. So if you want to commit to your resolutions this year, here are some guidelines:
5 Tips for Actually Committing to Your Resolutions
Choose a Specific Goal
Outlining your specific goals is important. You should what are things you really want to achieve. By writing down your goals, it is also necessary to jot down attainable steps on how you will achieve your goal, in this way, it is feasible. You can also use SMART goals, (Specific, Measurable, Attainable, Realistic, and Time-Bound).
Put Time Into Planning
If you have been planning and waiting for New Year to come to impose your resolutions, then good for you. Some people, however, base their goals on spontaneous planning. It's not really that bad, though; making time to plan for yourself is important. Planning also improves better decision-making. Rethink your strategies and come up with a new plan if your existing plan is not effective. Being creative with your plan—and even your primary goal will help in achieving success.
Keep Trying
Keep your enthusiasm alive. You can work effectively toward your goals in this way. It is not always a smooth and perfect result, so give yourself room for mistakes and improvements. Even though there are many distractions around you, it is best to keep trying. I know it's easy to get discouraged when things you plan out don't work out, but never give up on yourself or your goals. The thing is, you are not perfect yet either, you need to keep trying until I get it right.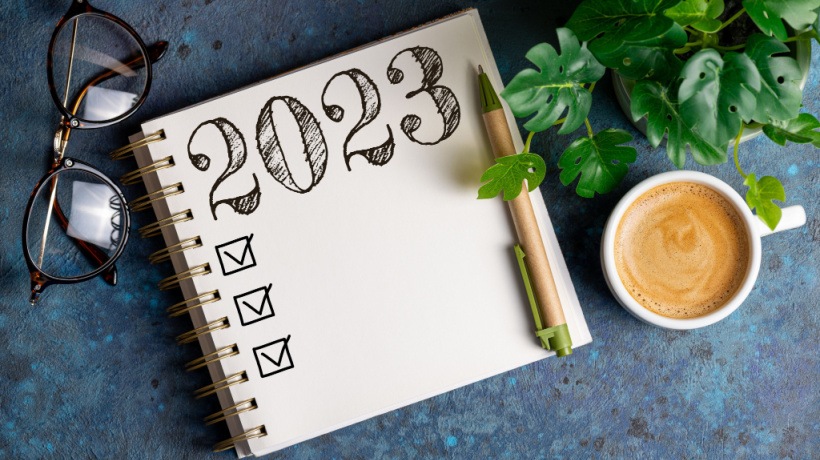 Image from eLearning Industry
Renew Your Motivation
The important thing to keep in mind is: What are your resolutions mean to you? It is helpful to do self-affirmation every day in the mirror to keep reminding yourself that everything you do is for yourself. You have to gain and find various inspirations for every goal you have.
Be Realistic
Do not put too much pressure on yourself if your goal is not realistic. Be more practical and set your goals realistically. Make sure to set a fair—not too hard—aim. By choosing a specific, attainable target, you have the chance to fully organize how you will achieve (and adhere to) your goal during the year.
The purpose of New Year's resolutions is to motivate us to improve our own lives. They're not just about making a list and checking things off, though. A new year is a time for reflection and change, so it's important to make sure that any resolution you make this month is one that will stay with you long.
What in this resolutions are you planning to go for? Are you doing it for the betterment of yourself? Or are you just hyped up by the traditions? Either way, you still have the freedom to choose what is better for you. In this age of busyness, you need to spare some time for yourself. It's important to take a few minutes off from your busy life and deal with yourself.